When the weather reports promise hurricane and storm season and the danger comes closer the wise decision is to prepare the property and business for the upcoming danger. The starting point is to develop a specific emergency plan and simply follow it avoiding panic and fear at the moment of disaster.
But to develop a correct complex plan for emergent cases may put the business owners into confusion. For such cases, Signature Water and Fire Restoration team is ready to help with conducting the plan for each business considering its specific activity, the number of assets to be saved and employees to be involved in the process. The emergency plan is not only the key to saving assets but the tool for managing the rescue process in a comfortable manner.
3 Stages of Emergency Action Plan Realizing
In general, there're several important steps for those, who cares about the business and strives to save it after the hurricane arrival:
Realize the importance of planning and its aim;
Ensure the plan will be followed and make necessary preparations;
Take care of asset security in advance.
Let's discuss them all.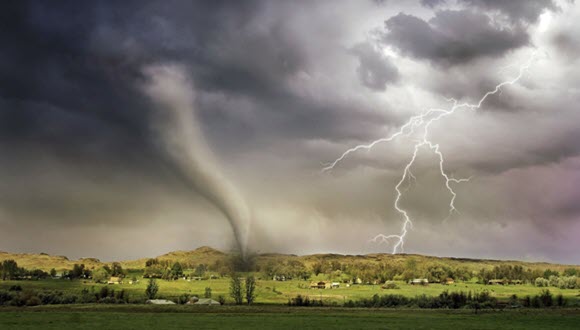 Emergency Plan Importance
The existence of an effective plan gives the opportunity for employees to protect themselves and business assets by following simple instructions.
An effective emergency plan allows us to protect assets and to respond to happened damage quickly, so the time required for returning to normal activity is short.
The effective emergency plan developed specifically for your business includes all the necessary steps for further actions, emergency contacts, a list of preferred suppliers, and other required information to make the restoration process smoother.
An effective emergency plan gives a sense of confidence and security, because it consists of simple understandable actions to perform, describes key roles and responsibilities, evacuation routes, and places. It creates a feeling that everything is under control.
Preparation Steps
Don't disregard the necessity to stormproof the property you have. Consider the importance to repair the roof, strengthen doors and windows, invest in a good drainage system, anchor gutters properly, and so on. All of these can resist the storm only being in a good condition.
Provide conditions for relocating the critical equipment and systems to a safe place, like higher floors or levels. The best decision to place them there all the time, so no additional work during storm preparation appears.
Organize the backup process at your business. Check all the key data and documents are safe before the storm and nothing will be lost.
Prepare your team for the necessity to work remotely, if possible. Conduct a regulation of remote work and train staff accordingly.
Conduct training of the effective emergency plan realization, so no unexpected issues will happen.
Important Preparations to Be Done in the Last Turn
Clear your exterior from furniture, garden tools, equipment, and so on by removing it from the yard to the house or garage. If it is impossible to do use rope or burlap to secure them.
If you don't have installed storm shutters nail the plywood to the window frames to protect the glass from being broken.
Hide art objects and wall hanging to a secure place, where they will be protected from water.
Ensure you store a vehicle, not at the underground parking, remove it if necessary to higher parking floors. Avoid parking near the trees or power lines.
Ensure you will not lose the electricity power charge phones, ensure generators have enough fuel as well as the gas tank is full.
Take care of appliances removing them from windows and doors and unplugging them.
Ensure your emergency kit is accessible and contains at least non-perishable food and water for 3-5 days, flashlights and radio with extra batteries, warm clothes, blankets, medicine, cash, and documents.
Choose and prepare a room to use as a shelter in case it will be impossible to evacuate. It will be good there'll be no windows and not many doors or they are far away from the place to save.
Signature Water and Fire Restoration professionals are able to develop an effective emergency plan for your business and help you handle the damage that came with the storm, so you'll return to work faster.
We realize how difficult it can be to try water damage remediation by yourself, so as a professional team ready to rescue you and your business 24/7. We know how to save you time and budget. Call at +1-224-515-0100 and get the necessary consultations 24/7.