The hurricane season 2020 is officially started. Signature Water and Fire Damage understands the scope of negative effects for business which could be caused by hurricanes. This is why we advise to perform an early preparation. Taking precaution measures is an essential and effective way to resist hazards brought by hurricanes and protect your property from damage.
Additionally, COVID-19 uncertainty is the reason why the business has fewer resources for operating and a lower number of employees busy in the daily processes. This is why it is important to have prepared in advance plan for acting during storms and do some pre-works for it.
The AlertMedia predicts the 2020 hurricane season will be 50% more severe compared to average. The number of storms will be higher by 30% (the expected 2020 number is 16, while the average is 12).
Considering the fact that during the COVID-19 pandemic situation the number of stuff in business has been decreased, the necessity to thoroughly prepare increased.
5-Steps Guide to Make The Business Resistant to Hurricanes
Risk Assessment
The adequacy of preparation for hurricanes and storms requires identification of the biggest risks and weak places. Make a list with the critical to your business equipment, data, processes, or other elements to plan protection measures and minimize effects on them. Use FEMA resource and its "Back-To Business Self Assessment Guide". Applying it upfront will help to avoid long downtimes and limit possible damage from any disaster, but not only a hurricane.
Data Protection, Backup, and Physical Security
The ability to use critical data defines the ability for any business to operate. Apply the best practices which come down to the regular data backup offsite for such purposes. In such a way data protection from any danger is performed, including water damage and others. In the same way, data accessibility is achieved in case of the disaster limited access to the office.
The additional measure is to ensure the important documents have digital copies, while hard copy originals were stored in safety boxes or waterproof safes. Disregarding these recommendations can lead to the exhaustive and time-consuming process of post-storm document restoration, which can also block the usual operating cycles.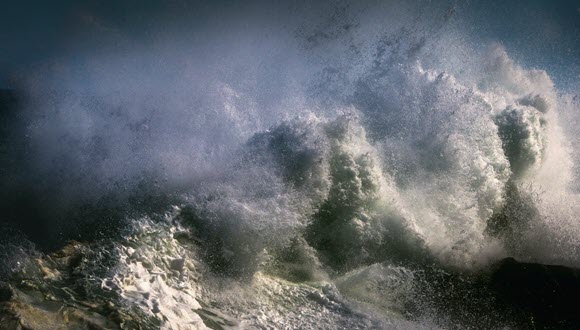 Property Protection
When the critical equipment and property are identified according to recommendations provided in the first paragraph the ways of its protection should be developed. The degree of your property protection from hurricane directly influences the time need to return to casual and routine business operations after the storm pass. The list of common effective commercial property protective measures includes:
purchasing batteries, flashlights, generators, and others. The power outage is a usual thing when it comes to hurricanes and storms, so it's important to have some additional power sources;
protect the premises by closing and sealing windows, doors, and other areas through which the water can get into the building and protect your property from debris flying under strong wind which is able to bring additional damage.
ensure your draining systems are properly maintained and make additional maintenance works, if necessary to be sure the water will flow out of the building, but not get inside because of the pipeline burst or leakages.
Stuff Protection
Preparedness to hurricane should consider the employee protection plan as its crucial part. Develop an action plan for those employees, who'll be at the office, business trip, or will work remotely at the moment when the hurricane came.
All business owners have to create an evacuation plan from the working premises to make the exit fast, safe, and smooth. Such plans should be communicated to employees, and periodical evacuation training should be held. to avoid chaos in case of a real disaster. Ensure you have evacuation maps, plans, and recommendations on each floor of the occupied building.
Ensure you have a well-working communication channel and plan for employees, who can be on a business trip or at some physical facility object when the storm started. The main point is to know where are all employees and be able to contact them in any situation, even if there will be no electricity. The great idea is to set up either an emergency alert or mass notification system to establish effective communication in extraordinary cases and have the ability to share the action plan during it.
Initiative and Responsibility
When you expect the storm or hurricane for proper preparation it is important to think of all possible outcomes and actions ahead. The best asset used against the hurricane effects is complex and thorough preparation which is the only way to get back to work promptly and smoothly. Additionally to ensure you considered all dangers and developed the right plan for them you may refer to professional advice and help.
Signature Water and Fire Restoration are ready to give you a free consultancy and help you to implement an effective action plan in case of a natural disaster to help you protect your employees and property. We use an only individual approach to each certain business and its needs, this is why you can be sure that with the help of Signature Water and Fire Restoration your business will be resistant to storms, hurricanes, and other types of nasty weather.
When you're the business owner the essential part of the activity is to provide a safe environment and prepare for storms, hurricanes, and other disasters. Signature Water and Fire Restoration experts are sure that the guideline provided will help you do not stand idle after the storm for a long time, and recover the activity quickly. Such an approach allows not only to protect the property but avoid financial losses by remediating risks.
Call us today at +1-224-515-0100 and get all the details you need from our experts!