Water damage can bring complex accompanying problems to the affected place. This is why experts stress the importance to remedy the issue during the nearest twenty-four-hours. Otherwise, suffered surfaces will absorb a critical amount of water and will become unrepairable. Additionally, excessive moisture will create a favorable breeding environment for mold, fungus, and other toxic bacteria, which are highly undesirable for all homeowners!
This is why the prompt request for Signature Water and Fire Restoration services can save you! Our technicians will learn and assess the damage for better mold fighting and starting the remediation process in an extremely short period. The scope of work is huge starting from the water extraction and drying process and finishing with specific anti-mold processing. At every stage, our specialists will apply heavy modern equipment to complete the work quickly and with high quality.
Obviously, the sooner professionals will begin the work the lower probability that your property will experience unrepairable damage.
Some Facts to Learn About the Mold Caused by Water Damage
There're popular myths regarding the mold. Here they are and in addition some useful facts to learn about the mold.
First of all, mold can appear even at places that are immaculately clean. It isn't connected with hygiene or dirt. The main factor is high humidity which can be caused even by simple water leakage or floodwaters, which may contain some spores.
The most vulnerable materials which are often affected by mold damage are wood, slab joints, insulation, ceiling tile, drywall and wallpaper, carpets and fabric, plants, and food. In other words organic things.
The hardly observable places where the mold often hides are ductwork, HVAC system, roofing, crawlspace, wall sheathing and cavities, floor undersides.
Although not every breed of mold is considered to be harmful, they still have an unpleasant smell, destruct surfaces, poison the air, and affect your health. The most dangerous breed of the mold is black mold.
The dangerous mold is not like that stains you can observe in the shower and easily clean, but a complex problem of microspores growth, which can be completely removed only by professionals.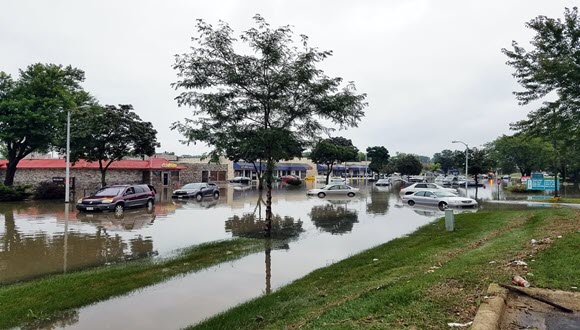 Professional Mold Removal Process
First of all the Signature Water and Fire Restoration professionals are experts in the things we do, including effective mold removal. We know all the background about it, possible difficulties, and the necessary measures to make families forget about the mold issue and have no hazards to their health and property. Although some insignificant deviation in the process is possible depending on each case, the general process can be described as follows.
An order – call +1-224-515-0100 to request Signature Water and Fire Restoration team and we'll come with the respective equipment for help.
Assessment. Before starting any action the preliminary assessment of the affected area will be done to understand the scope of work. For identifying mold hidden in unobservable places our experts will apply modern professional equipment, which will allow avoiding repeated mold growth. The mandatory step and this stage are to find the source caused the mold and remove it.
Isolation. If the affected area will remain not isolated then the mold can be moved to other places during the cleaning, because its spores are easily carried by air. During the work, we install barriers and apply negative air pressure to prevent it.
Drying. As was previously stressed the excessive moisture is the reason for mold growth. So to ensure it will not appear again Signature Water and Fire Restoration specialists will regularly check humidity levels with our equipment, including hardly-observable places. Only upon obtaining the confirmation of the proper humidity level, further work can be done.
Filtration. As was mentioned above spores are easily carried by air, so the air inside the house requires filtration. Professional equipment allows doing so together with air scrubbers.
Remediation. To remove mold colonies from your place the specific antifungal and antimicrobial treatments will be applied, which also prevents the forming of new ones.
Cleaning. Materials will be divided into those, which are possible to safe and those to be removed because of full affection. Those, which can be saved will be cleaned, freed from odors, and repaired.
Restoration. Unfortunately, restoration can be done not to all the stuff. Anyway, Signature Water and Fire Restoration experts can help you with both – minor repairs and full reconstruction.
If you're facing water damage to your property, make sure you don't forget there is always more than meets the eye. The invisible problem of mold can be far-reaching. And this is why it is vital that mold remediation starts as soon as possible.
When you discover mold in your home, don't try and handle it yourself with the cleaning products you have at hand. Rather, call your local Restoration 1 for 24/7 mold remediation. We'll send a team of IICRC-certified mold experts straight away!
If you were unlucky to experience the water damage make sure that all possible places were processed because mold likes to hide in hardly accessible places and start uncontrollable growth there. This is why it is important to react promptly and fight the problem quickly.
Call Signature Water and Fire Restoration team at +1-224-515-0100 and we'll come to help you at any time with the best equipment to bring you back to normal life.