During the season of hurricanes, it becomes difficult to buy necessary things, because the demand for them is very high. Thus, the only correct decision is to prepare for the season in advance and avoid the situation, of necessary products and goods deficit.
Signature Water and Damage prepared a shortlist with the most useful things to be added to stockpile in order to prepare to hurricane season and be sure in you have everything to spend time safely and comfortably or evacuate quickly.
Creating a Hurricane Kit
In spite of the fact that each situation and hurricane are unique, the general rules of creating emergency kits are similar. Thus, the minimum stockpile will include:
Food:
Products with long shelf life and high energy value;
Canned products such as meat and vegetables, fruits;
Corn Flakes and other types of ready-to-eat meals;
Tools for cooking and eating: can openers, knives, forks, spoons, small plates;
Peanut butter and protein bars;
Additional snacks for kids.
Water:
Sanitation tablets to clear water in case the bottled will be ended or water purifiers;
The optimal volume of water is 1 gallon per day per person.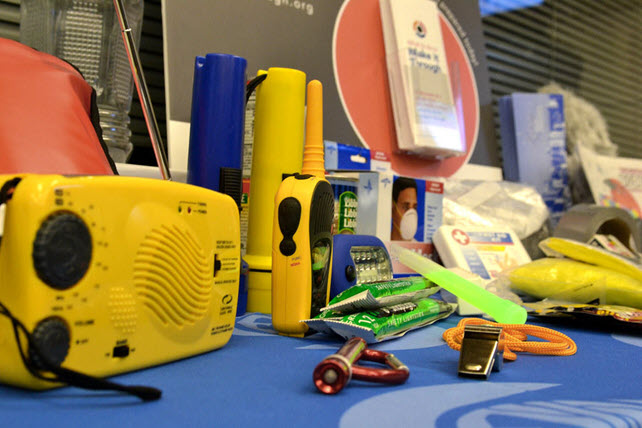 Clothes:
One Jacket/Sweater per each family member;
One change of clothes per each family member;
One pair of shoes made from rubber;
One blanket/sleeping bag per each family member;
Poncho is a good practice to be considered to get warmth.
Hygiene and Health:
First Aid kit, which will include also prescription medications;
Feminine hygiene tools;
Wipes (wet and dry);
Trash bags;
Insect repellent;
Breathing masks;
Diapers (for kids or ill people).
Other Things:
Documents (ID, SSN, birth and insurance certificates);
Money;
A map with evacuating routes (hard copy);
Emergency radio, working on rechargeable battery or batteries, which can be replaced;
Power Bank and extra batteries;
Flashlights;
Matches (best practice waterproof matches);
Whistle;
Kids comfort items;
Toys and other activities for kids.
For Pets:
Leashes and collars with ID tags;
pet Carrier;
Food (dry food or canned food, the first option is better);
Bowls.
All of these things can be purchased and prepared during the year without matter whether hurricane season came or not. It can be stored in a waterproof container in a safe place during the off-season and be re-packed to backpacks when the season came replacing them into a more convenient place. The good idea to have several backpacks, so each family member will take one and no overload will be.
Being prepared for the hurricane can save you time, nerves, and sometimes lives. When you will come back after the hurricane has gone, Signature Water and Fire Restoration are ready to help you handle the damage brought to your place. Call us 24/7 at 1-224-515-0100 and our team of experts will be directed to help you!