Some people, who have never get into the Storm may think it could be fun. Some imagine it like an interesting evening together with friends in a basement waiting until the weather will calm down or a romantic dinner with candles. But Illinois residents know how dangerous it could be and how it is important to be prepared for this. Simple safety tips to follow gathered by Signature Water and Damage Restoration are provided below.
Ensure Your Radio Is Set For Weather Channels.
People who live in hurricanes, tornados, and other cataclysms risks must have the radio set for weather news. First of all, it allows to be informed in case of imminent danger and prepare for it properly Second of all, it allows to be informed when the external environment becomes safe. Such devices work on batteries and some of them on manual cranks, so they are reliable in case of power absence. They are set to broadcast information provided by National Oceanic and Atmospheric Administration, so data translated via them is reliable too.
Ensure You, Will, Not Stay Without Lightning
It is very likely that there will be no power during a natural disaster. Thus, it would be a wise decision to prepare several flashlights for such an occasion. Fortunately, today most of them are equipped with powerful batteries and are able to provide bright light. It is a good idea to have LED and waterproof models or models that combine these properties. In any case, you better have a couple of flashlights, so as not to stay in the dark. Another option is to have special LED lights used for camping, which is compact, waterproof, and have powerful lithium battery, so can be used for a long time.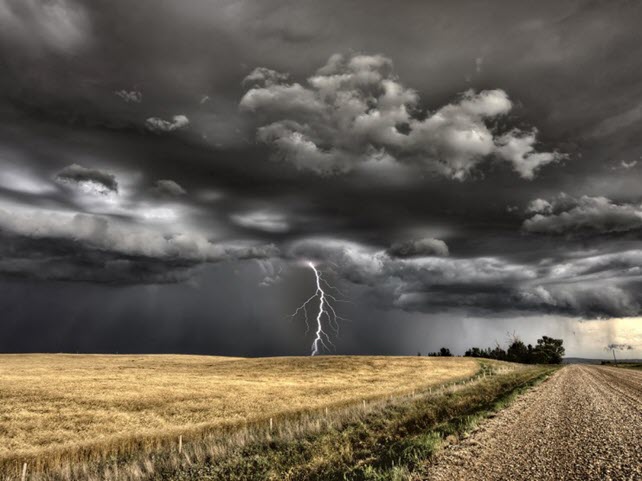 Ensure You Will Not Feel Thirsty
First of all check, you have enough water for staying at the shelter for a long time. Just in case it would be a great idea to have water purifiers (UV or filter based) to remove bacteria from the running water in case bottled water have been ended.
Powering
Most of the usual things are connected with power and most of the daily devices require it. Nevertheless, leaving electricity during the storm can be dangerous or the storm may just turn it off. In such a case you should have 2 appliances:
Power Bank (or Jump Starter). This device will allow you to recharge simple devices like flashlights, notebooks, smartphones, although the last ones can be useless during the storm. A power bank is a good option in case of a short-term accident, which switched electricity off.
Generator. Some weather disasters can last for days and even weeks, thus to be able to use some simple but necessary appliances and have centralized lighting it would be a good idea to have a generator. Depending on the size and amount of consumed fuel they can provide you with different volumes of power. Anyway, to be able to apply them, you should always keep them in good repair and have fuel supply storage in a safe place.
We believe these simple tips will help you to stay healthy and safe during the storm. Although in case your property was damaged by the weather you can call Signature Water and Fire Restoration at 1-224-515-0100, so we'll come to help in a record short time!