Many people know that most holiday fires happen on Christmas Day and Thanksgiving. And many of them ignore safety on the celebration of New Year. Especially fire danger related to fireworks, 10% of which peak on this holiday.
Each year more than 18 thousand fires start because of using fireworks. Accidents related to fireworks cause injuring of 12 thousand people in 2017 and 8 deaths in the same year. More than half of them were young adults and children. So it is more than important to be careful during using firework to make it safe. And below you will be able to find some safety tips for it.
Let Firework Experts to Deal with It
In case you would like to use firework on New Year's celebration, it is better to hire one of the special entertainment companies that provide such services. These companies have firework experts that know all precautions and techniques to make everything safe. Of course, hiring such a company leads you to additional cost, but this amount will be much smaller than a bill for home restoration after fire damage.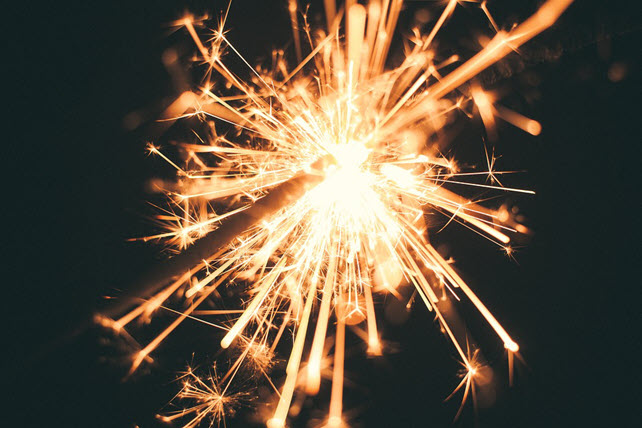 Safety Tips for Using Sparklers
Similar to ignore fire danger from fireworks, many people do not understand the level of danger from sparklers. But their temperature of burning is around 2 thousand degrees, many metal types melt at that level of temperature. So here is a list of tips for safety using of sparklers:
The simplest thing that you can do to make your celebration safer is to consider confetti poppers, glow sticks and other alternatives;
If you decide to use sparklers on your celebration, do not give them to children;
Loose clothing is more dangerous in the case of using sparklers because it can be ignited by them quite quickly. So it is better to choose clothing that fits tight;
Choose a controlled environment for using sparklers.
Safety Tips and Advice for New Year's Celebration
Think about your neighbors, especially those who have PTSD;
Also, think about your pets who may have stress because of sensitive ears and loud firework sounds;
Do not forget to put a fire extinguisher close to the area of using fireworks;
Do not light more than one firework at a time;
Do not try to make changes in firework bought in the store, as well as do not to create a firework by yourself;
Stay on a safe distance from the person who lights a firework;
Consider the strength and direction of the wind during firework setting off.
In case you face fire on New Year's celebration in Chicago, IL area, call Signature Water and Fire Restoration Company and our professional team with years of experience will handle this issue for you. Our telephone number is +1224-515-0100.