Holidays are what we all are waiting for and, of course, we all hope to spend this time with joy and fun. Unfortunately, this period is also famous for the fact that there are many residential and commercial properties get damaged by fire. Most of these fire damages caused by holiday decorations such as the following:
Candles;
String light;
Holiday trees;
And so on.
With this knowledge, you, as a homeowner, need to be careful and minimize the risk of fire for your house.
The Major Fire Damage Risks on Holidays
Many families in all parts of the country are waiting for the winter holiday season to start decorating their houses and yards. Did you know that close to 86 percent of American families decorate their residential houses for the winter holidays? But even more important that close to 60 percent of Americans use two and more extension cords for it. And here is the first and the main fire risk. Because there is too dangerous to overload such a cord, that is why you should never do it.
The second major fire risk is using damaged string lights. That is why you always need to check such lights before using them in decoration. Potential damages may look like fraying or marks of chewing. And if you notice damages, do not use the whole setup of string light.
Useful Tips for Safe Holiday Celebration
Here is a list of such useful tips that help to make your celebration safe:
String lights' wires inspection;
Hologram UL mark checking out;
Blowing out all candles and only after check it you can go to sleep or out;
Shutting off all lights before you going sleep or out;
Avoid to put cords under such thing as rugs and carpets;
Keeping all decorations on 3 feet or even bigger distance from any source of heating.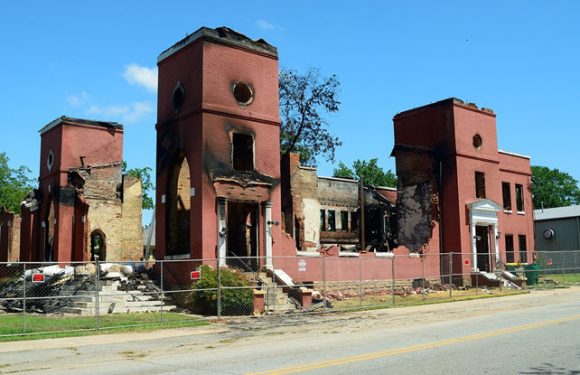 Hints Related to Safety Using of Holiday Tree
In case you prefer artificial kind of tree, you should be noticed about the following hints:
An artificial tree needs to be placed on 3 feet or even bigger distance from any source of heating;
If you choose a metallic artificial holiday tree do not decorate it with electrical lights or ornaments;
Choose an artificial holiday tree with the label of fire resistance.
In case you prefer a live holiday tree, please be careful with the following:
To prevent drying up the tree, do not forget to water it;
Please do not forget to cut one or two inches off the live tree's base;
Choose a fresh, green and healthy live tree.
Safety Tips for Those Who Use Candles
First of all, if you prefer to use candles in holiday decorations, you need to know that candles are the reason for fifty percent of fire damages. So you need to be really careful with them and follow the tips below:
Always blow out all the candles and only after check it you can go to sleep or out;
Candles need to be placed on 3 feet or even bigger distance from any flammable materials and objects;
Candles need to be placed on a non-flammable and stable surface for catching the hot wax;
Choose electrical candles instead of light ones.
Be careful and do not let your winter holiday season house decorations become the reason for serious fire damage. But in case it happened, please feel free to call Signature Water and Fire Restoration and our specialists will help you to overcome it. Our phone number is 1-224-515-0100, call us!