According to the most recent statistics, almost half of residential houses have been damaged by water at least once. This is not good news, because water can be a reason for significant damages for your house, which will require a significant amount for recovery. But here is good news, you can prevent almost all of the cases, which may be the reason for water damage. The most common of such reasons can be easily founded below, with advice on how to avoid them.
The First Reason: Damaged Plumbing Systems
Plumbing pipes are the most common reason for water damages in residential houses. That is why every homeowner needs to be more than careful with chocking and insulation them every autumn before the cold weather comes. Here is a list of signs that may be really helpful in early identifying of water leaks, before they caused real damage:
Check out the walls, ceiling, and floors of your residential building for signs of moisture, such as stains, bulges, cracks, and so on. It will be wise to do it on a regular basis;
In case you have found a water leak in some area of your house, it will be wise to check all other areas also;
Be careful with your water bills, because if you noticed an unexpectedly sharp increase in the amount, it may be a sign that you have a big leak in poorly visible areas, such as foundation, flooring, landscaped backyard, or lawn, and so on;
In case you have noticed any sign of water damage, reach a plumber as soon as possible to prevent larger damage.
The Second Reason: Damaged Water Appliances
Such water appliances as dishwashers, washing machines, and refrigerators are some of the most common reasons for water damages as well. As older your appliances get, as weaker and worn their pipes, hoses, and gaskets become. Let's consider each of these appliances.
Dishwasher
The water leak caused by the dishwasher can be the reason for the damage of electrical wiring, wallpapers, paint, tile, and furniture in the kitchen. Steps to prevent such an issue are the following:
Regular checking out the conditions of dishwasher's door;
Running a quart/liter of vinegar through your dishwasher every month to avoid buildup there;
Scrapping and rinsing before each use of a dishwasher.
Washing Machine
The water leak caused by the washing machine can become a reason for significant flooding of your residential house with more than twenty liters/six gallons per minute. Steps to prevent such an issue are the following:
Steps for the dishwasher can be applicable for washing machine also;
Installation of the kit of shutoff valves will be also more than wise.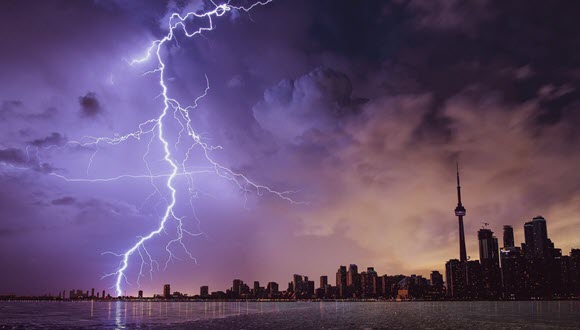 Refrigerator
Drain lines of the refrigerator can become clogged, as well as water can pool on the bottom of it, and it can cause water leak and damage. Steps to prevent such an issue are the following:
Check out your refrigerator for water leaks on a regular basis;
Do not move it from its normal position too often;
Make sure that your refrigerator is insulated properly.
The Third Reason: Clogged Drains
Such substances as hair, grease, and dirt, are the reason for clogging the drains in your sink and bathroom. Uncleaned clogs may cause not only pipes to break down and structural damages but also issues with the health for you and your family members. To prevent such issues, you can do the following steps:
Install small screens in the drains in your sink and bathroom, these screens will keep hair and other substances that may clog the drain;
Pour boiling water in the drains every month to dissolve such debris as grease and soap scum.
The Fourth Reason: Natural Disasters
Such disasters as a snowstorm and hurricane may become a reason for the significant water flow in your residential house. Below you will be able to find a list of steps that will help you to prepare your home for such disasters:
In case you are living in an area where flooding happens often, it will be wise to purchase an additional insurance policy for such cases;
Raising a house on stilts may be helpful;
As well as installation of sump pumps and foundation vents.
The Fifth Reason: Heating, Ventilation and Air-Conditioning Systems
Regular inspection and cleaning of HVAC units are required because they can become the reason for water damage. Make sure that your central air conditioning is shut off in case of the storm comes, it will help you to avoid water damage of your residential house and electrocution of you and your family members.
The Sixth Reason: Damaged Sump Pump
Problems with the sump pump may be the reason for significant water damage in your residential house's basement. As a result of such an issue, you will need to face and fight against standing water, growing mold, bacteria, and other contaminators. To avoid such unpleasant case, you can follow the list of steps below:
Place your sump pump in the upright standing position always;
Regularly checking out and clearing of the discharge pipe and especially its vent hole is required;
Regularly checking out places of outlet pipes joints, all of them need to be tight. Also, make sure that they draining out not closer than six feet from the house;
Call a plumber as soon as possible, in case you noticed a water leak.
The Seventh Reason: Structural Damage of Your Residential House
Rotting and mold growth can be caused by a drip of moisture in the crawl spaces and concrete of your house. That is why your residential property needs to be checked out for such signs on a regular basis. The following steps will help to avoid the walls and foundation of your house from water damage:
Regular maintenance of the trees and other vegetation is required;
As well as regular cleaning of gutters;
Installation of moisture alarm will be also helpful;
Check out water pressure in your residential house, because if it is too high, it can damage pipes and hoses. The installation of a water pressure regulator and the gauge will be wise and helpful.
In case you noticed a water leak or damage in your residential property in Illinois, call Signature Water and Fire Restoration and our specialists will help you to handle this issue in the most effective and fast way. Here is our 24/7 phone number: 1-224-515-0100.