2020 brought to us many uncertainties and caused many troubles to the business. Some owners decided to close their business until better times and still didn't recover, some decided to close it at all, and some faced with long interruptions caused losses and instability.
An additional issue, which should be considered is preparing for the hurricane season to help your business successfully resist the flash-floods disasters, which can destroy your assets, cause damage to the building and other property, and bring other concerns regarding evacuation and saving your people.
Get a consultation from the professional disaster planning team on how to prepare for the flash-floods, protect assets, and save the employees in a time of the disaster. Make a simple risk assessment and evaluate the potential losses which may occur because of the nasty weather. Get ready for the 2020 hurricane season, protect the business in the best manner, and call Signature Water and Fire Restoration when the disaster will over to let our technicians restore your property in a short term!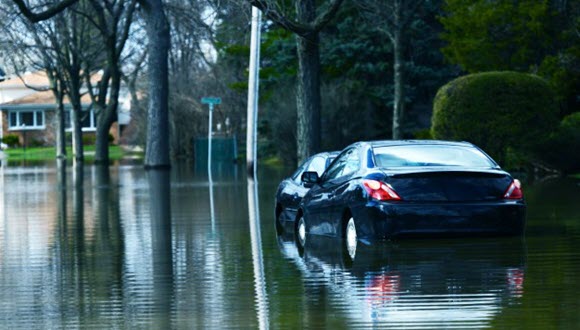 6 Steps for Preparing Business to the Flash Floods
Step 1: Compose the Emergency Plan
Create a small handbook to cover all the important details and information for dealing with a natural disaster, specifically a flood. This should detail the evacuation plan with highlighted routes, shelter plan, how to run drills/training for emergencies, how to help employees with special needs, contact lists with employees and family details, how to move key operations to another location, etc.
Disclose the important details on how to deal with hurricane and floods caused by it in a small handbook, which would be accessible by all your employees. Ensure it contains:
an evacuation plan and routes for it;
routes to shelter;
schedule and plan for regular training on emergencies;
instructions for employees with special needs and their co-workers on how to help them;
list with all employees and their contact details, including emergency contacts;
instructions on how to change the location for key operations performance.
Step 2: Make a Plan for Evacuation
Planning an evacuation please remember that majority of roads can become inaccessible by obstruction or closure, so you need to have several options for the safest evacuation routes with the lowest possibility of danger for employees. Use the Federal Emergency Management Agency Map for the planning and consider to mark storm shelter at this route too.
Step 3: Create Emergency Kits and Store Them in Accessible Place
Ensure your employees and you are provided with kits containing:
clean water and non-perishable food;
first aid facilities and other medicine;
battery-powered radio with spare batteries;
flashlights with spare batteries;
warm blankets;
copies of important documents and phone numbers.
Step 4: Check the Insurance
Ensure your insurance includes the flooding and business interruption as insurance cases. In such a way you can be saved from significant losses caused by property damage and outages, and the recovery will happen faster.
Step 5: Think of Information Security
Ensure you have the ongoing backup process, which allows remote storage of important documentation like vendor contracts and contacts, insurance certificate, business registration documents, and so on. Think of how to protect documents which can be destroyed during hurricane together with other assets.
Step 6: Think of Building Protection
The heavy rain consequences for your building can be mitigated by the following:
keep regular cleaning of the storm drains and gutters;
do not use the basement for storage of valuable documents and breakable heavy items;
install the sump pump for water removal, backflow valves, watertight barriers, flood shields for waterflood entrance protection;
Think of watertight walls building in the areas which can be affected by floodwater.
Responsible and thorough preparation is essential in minimization of the damage that happened to the property, business, and employees' health.
Signature Water and Fire Restoration
If you faced flash floods contact the professionals for the quick and qualitative restoration of the business. Regardless some work can be done by business owners, it's better to leave serious and complex issues to the experts.
Call Signature Water and Fire Restoration at +1-224-515-0100 and leave the troubles to the professional team of the experts. In case you need more details regarding flash floods preparation or water damage restoration, please contact us, we are ready to answer your questions 24/7.