Significant water damage can happen because of the plenty of reasons natural disasters, bursting sewer lines, leaking of appliances and so on. If you found the property damaged by water its critically important to react quickly and don't lose the time to avoid excessive destruction, which could be prevented.
The high number of problems caused by water damage explains the stressful effect of it. But the water damage and its consequences can be decreased. For such purposes it's important to calm down and perform simple actions before the team of professionals will come for help.
Detect the Areas of Attention
Before taking any actions it is important to determine what are critical areas, which can be damaged in the first turn or influence the further damage sizes. If you faced with water damage perform a careful inspection of the following areas to identify whether thy suffered from the water:
Surfaces made of wood, drywall, and plaster;
Insulation, framing, floor covering;
Pipes;
Wiring;
HVAC and appliances.
It's easy for water to damage any of your property and bring significant expenses for restoration and replacements. The quick reaction and elimination of damage may save your pockets and time.
Factors to Be Considered Before Restoration
It is normal to strive to restore some property from the water damage by yourself. But to do it properly you need to consider the type of water damage happened. Understanding the type of damage, it would be clear whether it is possible to be restored without professional equipment or not. The factors to be considered are:
Significance of Water Damage
If the volume of water, which damaged your property wasn't big you probably can handle consequences by yourself, especially if you're the owner of tools usually used for that. But if you noticed your efforts are not enough to remove the water or you see the volume of it is too big from the instance it would be wise to call professionals with heavy equipment.
If the water damage is the result of some natural disaster as well, as houses near yours, the best practice is to follow recommendations given by local authorities and be ready to request professionals for help in restoration later.
Type of damage
Some types of water floods are less dangerous than others, while some can seriously harm your health in case of attempts to handle it by yourself. So before handling the water damage, you should determine its source:
Clean water – damage caused by rain or pipes' leakage. This water is not dangerous because doesn't contain chemicals, so can be handled by yourself.
Gray water – damage caused by water leaked from appliances. Waterflood from toilets, washing machines or dishwashers contain contamination and chemicals and require specific precautions for those, who decided to handle them by themselves.
Blackwater – floods caused by natural disasters often are full of dirt and harmful microorganisms, so it's bad ides to try to handle it by yourself.
Significance of damage
As slighter the damage is as it's easier to be eliminated by the property owner by himself. The significant damage can be not only difficult to be repaired, but dangerous, so the professionals are involved in the restoration and process becomes faster and safer.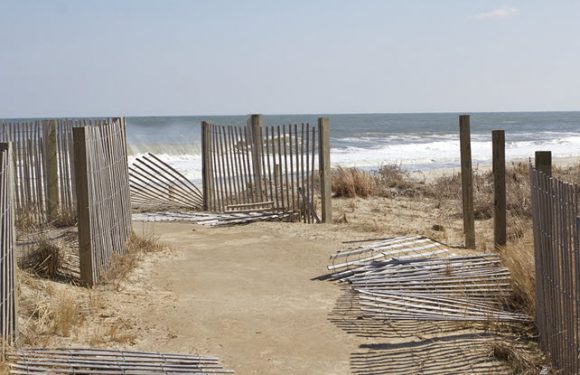 5 Steps for Quick Restore from Water
When the situation is properly assessed and all factors are considered the actions to restore the house and other property from water damage can be taken. Don't forget it's important to do the work quickly, otherwise, the mold can appear when the excessive water wasn't removed in the first 24 hours.
Turn Off Electricity
Turn off the breaker and ensure all outlets are off the power and appliances are plugged off. Never use electrical appliances in case of water damage, it is dangerous not only for the property but can lead to a fatal outcome.
Check the Mold
Many types of mold are poisoning for people and cause different diseases. The danger of mold in its fast growth and spreading. This is why it is important to make a careful inspection to identify the mold at its start and avoid respective hazards to health. If some small areas are damaged with the mold they must be removed and disposed of as soon as it is possible before the growth and spreading started.
In case you noted more significant moldy areas you should immediately turn off air flows to stop spreading the mold across the house and call the mold specialist.
As mold can appear inside of walls and floors it is necessary to perform an inspection during all the process of the restoration and some time after it.
Remove Water
You have already known that excessive water can damage surfaces and cause dangerous mold, so it is extremely important to remove all water and dry the area. Fans, dehumidifiers, other appliances aimed to help air circulate faster should be used. Although there're no home appliances with good capacity for such purposes applying them before professionals visit would be a good idea to limit the damage.
Remove Sources of Excessive Moisture
You probably have a lot of property made of porous materials, like carpets, insulation or soft furniture. They soak the water fast and give it back slowly, so it is required to remove them from the house to avoid mold and mildew.
Check floors and ceiling, unseal cement, wood, and drywall, if necessary, otherwise, the home structure will be significantly damaged with poor chances for repair.
Disinfection
As was previously mentioned depending on waterflood type you may have contaminations at the damaged area, which can be dangerous for property and health because of different harmful bacteria in its composition. Use bleach to wipe all the surfaces left after damaged materials removal, so chances for mold and mildew growth will be much lower.
Proper assessing the situation and performing emergent actions for damage elimination are necessary steps in case of water damage. Although this trouble is very stressful and often personal efforts would be not enough to handle the problem properly.
To fight the water damage call experienced professionals at 1-224-515-0100 and team of Signature Water and Fire Restoration come to help you day and night. Don't hesitate with the call, if you get into trouble and remember the time is the key factor which defines the degree of damage to be handled with.